___________________________________________________
Dark Angel
___________________________________________________
"Heaven doesn't want me - and Hell is afraid I'll take over" - author disputed


I have been **happily single** for the past 8 months, occasionally having a play date here or there - recharging mt batteries and letting myself relax. Presently I am only interested in meeting new potential friends, play partners, and lovers. My plan is to remain single and casual in 2012 before I start even contemplating the next LTR (I need space to relax, grow, and play for a year).

I hope to find someone that peeks my interest, but any developing relationship will only be after a period of exploration (in olden times, we used to call that "DATING" - LOL). My preference in partners would be height/weight proportionate (ok, actually I have a thing for short women), 26 to 38 yrs old, and mature but fun loving. I do not do instant Velcro collars, and I do not rush - if you attempt to rush me,, feel free to move directly to the door.

I am an experienced, happy, perverted, evil, sadistic, and friendly straight Dominant Male in my 40's, seeking friendship and whatever else might come along. I live in my own home along with my black lab Hoover.

I have been kinky in the lifestyle for most of my adult life. Previous to finding this Community (over a decade ago), I was kinky only privately within my previous 13 year marriage, followed by a few monogamous relationships - until I found the SW Ontario R/L BDSM Community. For the last decade or so I have been a very active member of the Alternative Lifestyles Community in SW Ontario, Canada as an Organizer and supporting other Organizers.

I have mastered a wide range of techniques in my years of training; including OTK spanking, paddling/strapping, flogging, Florentine (double dragon tails flogging as a specialty), crop, cane, single tail, clamps, humiliation play, play piercing, cutting (scalpel), scratching, orgasm control, forced orgasm, rituals, discipline, positions, collar and leash. My main kink is control, and my flavour is a D/s High Protocol structured personal style.

I enjoy D/s, M/s, SM, Service, Demonstrative Submission, as well as High Protocol and Ritual in my daily life.. I am not a bedroom Dominant, nor do I "turn on or off" who I am.

I am skilled in both the physical and the deeper psychological aspects of BDSM, and have over the years had the pleasure of training and owning a small number of lovely female slaves. I still don't often play casually (usually with friends); but I am just starting to explore that more, so please feel free to ask if you are interested.

I keep it as a personal law to always be learning, always expand, and always be curious. In late 2009 I took up "hypnosis" as the new skill for me to explore, and add to my skill set - I have been reading up on the subject, attended a Workshop, but free time has postponed my exploration - I hope this next year will be different.

I enjoy reading, volleyball, swimming, movies, camping (especially BDSM Camping), chatting, and socializing with good friends.
___________________________________________


I Host the BDSM-London Munch, Host the outrageously popular "Dark Angel's Lair" (DAL) - a large pan-sexual community private play party (for 170 people) in London, Ontario, Canada, as well as Host and Chief DM of an annual 5 day/4 night educational FULL BDSM Camping Convention for 300 people - called TEASE.

In March of 2010 I began converting my home office to an office studio,, and starting in early May of 2010, I began producing a weekly podcast (new shows uploaded by Wednesday of each week) called [The Dark Side](http://www.get-teased.ca/darkside.html),,, and after getting the studio up and running - I invited a good friend to join me as my Co-Host. We have been doing interviews, opinions, as well as answering questions and reviewing discussion topics, and it has been a blast! Please feel free to listen or even subscribe to the podcast - comments, questions, or suggestions are quite welcome.

I am not a religious person, although I have a personal spirituality; in September of 2010 I was certified by the Government to preform legal marriages in Ontario. I plan to make myself available for lifestyle and same sex marriages. If interested - feel free to contact me privately for details. I also plan to allow legal marriages to occur at TEASE annually.
___________________________________________


My drive is to give back to the friendly community that so readily accepted me, many, many, many, years ago.

I may be recognized by my 2 different coloured eyes; one green and one brown. *Evil Mutant Smile*

Pervert of the Order of the Blood Red Rose est. 1985 (TIC)

I am happy to meet new people and make new friends. That being said, those who are just picture collectors or friend without sending a message (unless we have met) will be declined.

Oh ya - I am #1 Son to Judelicious and UncleNasty; They adopted me and I them (Mooma and Dad) - many years ago. Judelicious passed away 11:30 PM Wednesday November 25th, 2009 - she was much loved, and will be missed by myself and many others.


Be well, Dark Angel


_____________________________________________________
The Dark Side Podcast:
Audio - www.get-teased.ca/darkside.html
Video - www.youtube.com/user/DarkAngel64
_____________________________________________________

My favorite BDSM B&B - Chateau Sauble BDSM B&B

_____________________________________________________
Contact info:
- e-mail: dark_angel@xplornet.ca
- website: TEASE - www.get-teased.ca
- website: DAL - www.darkangellair.ca
- MSN: darkangel_1964@hotmail.com (do not try to send e-mail there - I do not use hotmail e-mail)
- I am on twitter (very sporadically) as DarkAngel_1964 ,, you can follow me,,, but I will probably not follow you - still trying to get the hang of it.
---
**** Dark Angel's book ****
The Forbidden Fruit
- A Couple's Guide to Exploring the Darker Side of Sexual Magic
Please note: this is NOT a BDSM focused book, nor is it about Magic.
This Adult Sexuality Self-Help book is a couple's guide to improving and expanding your sex lives while defining new boundaries together. Here you will find guidance and exercises where you will share new areas of intimacy and mutual pleasure. The simple and easy to follow chapters progress from the basics, to slowly exploring your fantasies, with the goal of helping you build a more fulfilling life together.
This book is NOT about BDSM, nor is it about actual Magic - LOL; but it IS a guide for couples to explore their sexual potentials and limits.

Taste of the Forbidden Fruit; something most people secretly hunger for, but are too timid to explore.
Click to go order one today !
You can also get one of several e-book versions by clicking
on this link
---
Monthly Munches (BDSM Socials) that I always try to attend (please say hello; just ask for DA):
- BDSM London Munch - www.darkangellair.ca/london.html (3rd Tuesday's).
- EHBC KW Munch - www.ehbc.ca/munches) (Waterloo (1st Wednesday's).
- London Poi in the Park (Spring/summer only).

Some Munches that I don't get to as often as I would like, but strongly recommend:

- Niagara Kink Social (1st Thursday's).
- DeviantToronto (Toronto).
If you have any questions regarding these above listed events;
- please check them out from the calendar page at EHBC - www.ehbc.ca - most are not my events, and I am not your secretary - LOL.


---
I am happy to meet new people and make new friends. That being said, over the past 6 months or so my friends list has gotten too fricken big; if you send a friend request - without first sending a message - I will more than likely decline (I am not a friend collector). Also,, those who are just picture collectors will be denied without thought.
Oh ya - I am #1 Son to Judelicious and UncleNasty; They adopted me and I them (Mooma and Dad) as my Leather Parents - many years ago. Judelicious passed away 11:30 PM Wednesday November 25th, 2009 - she was much loved, and will be missed by myself and many others. As a tribute to Mooma; the first and last songs played at every DAL is "Hey Jude", by the Beatles.

Be well, Dark Angel


---
Feel free to E-mail Dark Angel :
_______________________________
Caution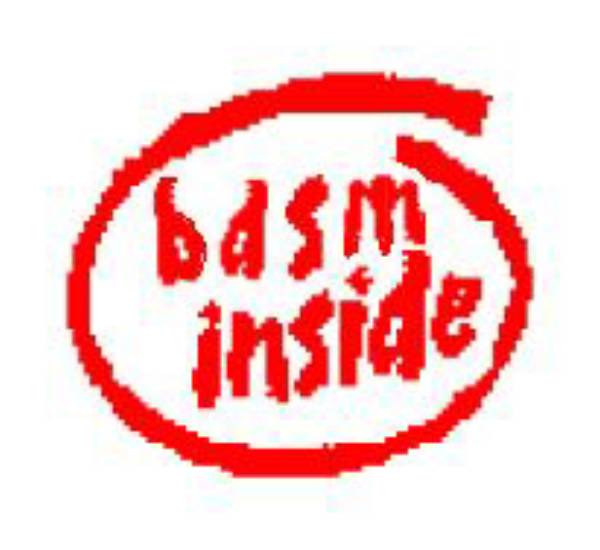 _________________________________________________________
This site and all of it's pages and information, is the PRIVATE PROPERTY of Dark Angel. No LINKING, copying in part or whole of any thing found here is permitted without Dark Angel's express written permission