___________________________________________________
FAQ - 2
___________________________________________________
Registration
____________________________________________________

____________________________________________________
TEASE Registration
Online Registration is;
open 6pm August 1, 2010 for those who paid at TEASE 2010
open 6pm August 8, 2010 for those who attended TEASE 2010
open 6pm August 15, 2010 for all others
Payment methods are:
CASH - at a local Munch where a TEASE Staff member is in attendance.
E-Transfer - Available if you bank with one of the big 5 Major Canadian Banks
Bank Deposit - by physically walking into a Royal Bank of Canada (anywhere in Canada)
Credit Card / Pay Pal - at the end of the 5th registration page, you will be required to click on the Pay Pal "Pay Now" button. You will be taken to Pay Pal (who we use as a Credit Card Merchant Account, you do not need a Pay Pal account) to complete your registration.
Registration is PER PERSON, and the person who's name the registration is in - owns the registration (not the person who pays).
Early Bird Registration - $170 per person (or $85 deposit) - August 1 ~ 11:59pm Dec 31, 2010
Regular Registration - $200 per person (or $100 deposit) - January 1, 2010 ~ 11:59pm May 1, 2011
Procrastinator' s Registration - $275 per person - May 2, 2010 ~ 11:59pm June 15, 2011
As of May 23 - the price has been set at $175 per person till registration closes (June 30).
There are a limited number of Day Passes available for TEASE 2011
Vendors will only be able to participate if they are Full Attendees
For those who attend TEASE - and wish to arrive a day early ,,, you are able to with no issue at all. the TEASE Pre-Camp starts at 4pm on Wednesday.
Registration CLOSES - June 30, 2011
Early Bird Registration - $170 per person (or $85 deposit) - August 1 ~ 11:59pm Dec 31, 2010
Regular Registration - $175 per person (or $100 deposit) - January 1, 2011 ~ 11:59pm June 30, 2011
For those who Registered using the Deposit Method (TEASE ONLY) - if you fail to pay the FULL deposit balance by 11:59 pm, May 15th, 2011 - you will lose your Deposit AND your Reservation (AND any Power Site, t-shirt, and meal deposit). Volunteer Discounts do not affect your deposit amount. Volunteer hours will decrease your Balance Payment, NOT your Deposit.
You MUST be 18 years old to Register.

TEASE Max Capacity = 400 Attendees (plus staff).
You may also/or Register as a Vendor (100% of people present in the camp have to register thru the SAME online, automatic registration system - a Camp Ground NON-NEGOCIABLE requirement)
Vendor (Service OR Product) only - $35 CDN for 2 days of Vending.
Vendors will be provided a 15x15 foot space (in the Vending Village) to set up and must provide their own tent (if they wish shade) as well as their own table..
Vending will be open from 10 am till 4 pm Saturday, and 11am till 3 pm Sunday.
Vendors will be responsible for their items overnight - we will not be providing Security or storage (please do not ask for storage - we DO NOT HAVE ANY STORAGE for you).
Vendors are restricted to a 15 x15 space (IE: you cannot create your own huge pavilion).
Reservations end 11:59 pm June 15th - or as soon as we sell out (without notice).
Are their any other Costs to attend TEASE ?
Yes;
But only a small $5 clean-site deposit PER PERSON, not a cost; the following is cut and pasted (with permission) directly from the Country Camping Web Site. This is handled by the Camp Ground Staff, during your registration, and has nothing to do with TEASE, or TEASE Staff.
" On arrival for all weekends there is a clean-site deposit per person.
On the last day of the event when exiting bring us your garbage and the deposit is refunded.
If you plan on leaving before the last day of the event please pass along the clean site deposit coupon to a friend. "
PLEASE everyone help to keep the Camp Grounds clean and green. Bring your own garbage bags and keep your site clean. The camp will have recycle containers - lets keep our world as green as we can.
CHARITY DONATION: We are happy to accept any $5 garbage coupon from attendees (who wish to donate their deposit) - to go directly to our selected charity - the London AIDS Committee. If you wish to contribute - Please drop your coupon in the charity bucket provided as you leave the Campgrounds, or hand it to a DM, SM, Registration Volunteer, or to DA; any time during your stay.
Can I put a Deposit down to guarantee my reservation ?
Yes (but for TEASE only, and only until April 15th); just realize that it is a NON-REFUNDABLE DEPOSIT
PLEASE NOTE: If you register and fail to pay (allow your registration to expire) by your set deadline (5 days) - you will have to re-register, but you will have to pay whatever Reservation Cost is current at the time you RE-REGISTER. Deposit Method is available until 11:59 pm April 15.
EARLY BIRD RESERVATIONS; If you place a deposit ($85) prior to January 1 - you wont have to pay the balance ($85 CDN) until 11:59 pm May 15th. If you fail to pay the Balance ($85) by May 16th, you will loose your deposit AND your reservation.
REGULAR RESERVATIONS; If you place a deposit ($100) after January 1, 2010 till April 15th - you wont have to pay the balance ($100 CDN) until 11:59 pm May 15th. If you fail to pay the Balance ($100) by May 16th, you will loose your deposit AND your reservation.
All registrations after 11:59pm April 15th - will have to pay 100% upon registering.
REGISTRATION using the DEPOSIT METHOD ENDS 11:59 pm APRIL 15th, ALL REGISTRATION ENDS June 16th.
NON-REFUNDABLE DEPOSIT METHOD BALANCE PAYMENT MUST BE MADE BY 11:59 pm MAY 15th - "ALL NON-SATISFIED DEPOSITS" ARE 100% FORFEIT (NO REFUNDS) ON MAY 16.
POWER SITE DEPOSITS ($50) ARE - NON-TRANSFERABLE and NON-REFUNDABLE.
Any discount due to Volunteer Hours accepted will be applied to the Reservation "Balance payment".
PLEASE NOTE: if you register for a Powered Site the full $50 (non-transferable AND non-refundable) has to be paid up front and is not part of the Registration Deposit.
If you fail to pay your Balance by May 16th, both Deposit and any Power Site payment is Forfeit.
e.g. #1 an Early Bird Reservation - would be $85 up front and $85 by 11:59 pm, May 15th

e.g. #2 an Early Bird Reservation with a Powered site and 3 hours of Volunteering ($5 discount per hour) - would be $85+$50=$135 up front and ($85 - $15) $70 by 11:59 pm, May 15th

e.g. #3 an Early Bird Reservation with a Powered site - would be $85+$50=$135 up front and $85 by 11:59 pm, May 15th

e.g. #4 a Regular Reservation - would be $100 up front and $100 by 11:59 pm, May 15th

e.g. #5 a Regular Reservation with 4 hours of Volunteering ($5 discount per hour) - would be $100 up front and ($100 - $20) $80 by 11:59 pm, May 15th
NOTE: if you have placed a deposit to attend, and do not pay the balance by 11:59 pm, May 15th - you have lost your deposit (as well as any power site payment) - it is a NON REFUNDABLE DEPOSIT.
Do I have to stay all 5 days ?
No
Arrive at camp on any day (between 10 am and 10 pm) and leave any day. Earlier or later arrivals can be arranged if you call the Camp Site Directly.
TEASE and Reservations will be open from 10 am till 10 pm - Thursday till Sunday (to also cover Day Passes). Later arrivals can be arranged with advanced notice.
Come for the weekend, come for 3 days, come for 4 days, come for the whole darn thing. We plan for a TON of fun activities for the entire event.
TEASE is such a low priced event that attendees have allot of freedom in their planning.
Please feel free to arrive when you wish, and stay for what you wish. We are expecting many of out-of-towners (we are HEAVILY advertising further a field) so we do expect (and are planning) a huge amount of activity all 5 days (from the Thursday afternoon to Continental Breakfast Monday).
Just a note: SHOULD there be door prizes - you will have to be present Sunday night DURING THE DRAW to win. If you are not present (you left early or stayed at your camp site), the next person drawn gets your prize. ONLY attendees who are doing Volunteer time during the draw will have their prizes held (that is fair, since they are busy helping TEASE during the draw).
Absolutely YES (until all hours are awarded)
All TEASE Staff positions have already been filled, but we will need experienced and enthusiastic people to pitch in as DM's (Dungeon Monitor), set-up, tear-down (set-up & tear-down will be one month prior to TEASE as a call-out; too many people have volunteered when registering,, and have forgotten 9 months later they Volunteered..
Happily - starting in 2010,, we no longer have to supply a Night Shift Security Volunteer (after 4 years they trust us, unlike their 4000 drunken College kids).
If you Volunteer, expect to miss an event here or there - it is part of Volunteering. We will NOT re-schedule people to satisfy their Workshop or event requests.
Volunteers will receive IMMEDIATE discounts on the price of their reservations (so remember to volunteer as you fill out your Registration online please - or you will pay full price). Volunteers (DM) will receive a discount equivalent to $5 per hour of work, up to $30 of their attendee registration cost (this max $30 discount does not include Vending or Power site costs). There is a limited amount of Volunteers needed, so once we have the necessary Volunteers we will announce to all.
Those who Volunteer for Set-up and/or Tear-down receive a free day of camping (Wednesday and/or Monday) - but no cash discount on their Registration.
Those who do Volunteer will be informed of the shifts they are scheduled at least one week PRIOR to Camp, so that they may plan their scenes and activities of their stay. Those Volunteers who (for whatever reason) do not complete their scheduled Volunteer Hours will be expected to reimburse TEASE for the discount they received for any un-worked hours prior to leaving TEASE, as well will never be considered for Volunteering at TEASE in the Future.
We want to thank our Volunteers and let them know NO EVENT can happen without their hard work. Please also remember these people are there helping YOU,,, those who abuse Volunteers will answer to Dark Angel and risk immediate eviction without refund (that DEFINETLY is Attitude and against the rules).
Please remember to fill out the Volunteer section when you register. As well please feel free to volunteer for extra at camp - although we won't be able to pay you - ALL help is HUGELY appreciated.
TEASE Volunteer Discounts:
DM = $5 per hour - 1 hour blocks

Set-up / Tear-down - No discount - Set-up/down will be PRIVATELY arranged starting in 2010. too many people selected this during registration and 8 months later forgot about their volunteering (which screwed us up). Also many were selecting this and thinking they could help for an hour and then go set up their own camp site, OR that they should be free because their PARTNER was helping with Set-up.
PLEASE NOTE: If you Volunteer, you are COMMITTING to do those hours AS WE SCHEDULE THEM. If a person does not fulfill their Volunteer Commitment (or we have to chase them down) - they will NOT be considered as a Volunteer for future TEASE events.
VOLUNTEERING FOR Set-up and/or Tear-down means approximately 6 to 8 hours of WORK. If you disappear after a few hours, to go and set-up your own camp site; you will be asked to go up front and pay for the day (if you can't commit to it, please don't volunteer for it).
ALSO - if you Volunteer to help with Set-up or Tear-down, your wife, husband, girlfriend, boyfriend, or partner STILL HAS TO PAY TO BE THERE.
Will there be Day Passes available ?
Yes there will be Day Passes
- Full TEASE (July 7 to 11) - $175 per person
- Friday - Day Pass 10 am Friday till 10 am Saturday - $85 per person
- Saturday Day Pass - 10 am Saturday till 10 am Sunday - $85 per person
- Sunday Day Pass - 10 am Sunday till 10 am Monday - $85 per person
If I attend on a Day Pass and like it - can I then pay for the next day
NO
No additional registrations will be sold once Registration closes June 30th.
What Canadian Banks are eligible for E-Transfers ?
We had 5 Banks, but are actually we are down to 4:
RBC - Royal Bank (of Canada)
Scotiabank
TD Canada Trust (used to be TD & Canada Trust, they merged)
BMO - Bank of Montreal
How come we cant register as a Couple ?
People register up to a year in advance,,, to be honest we just don't want to be involved with any break-ups that occur. Like many many events - one ticket is one person, and that is also why we don't get involved with who owes who money - a reservation is "OWNED" by whoever's "NAME" is on the registration (not who paid for it).
_______________________________
Caution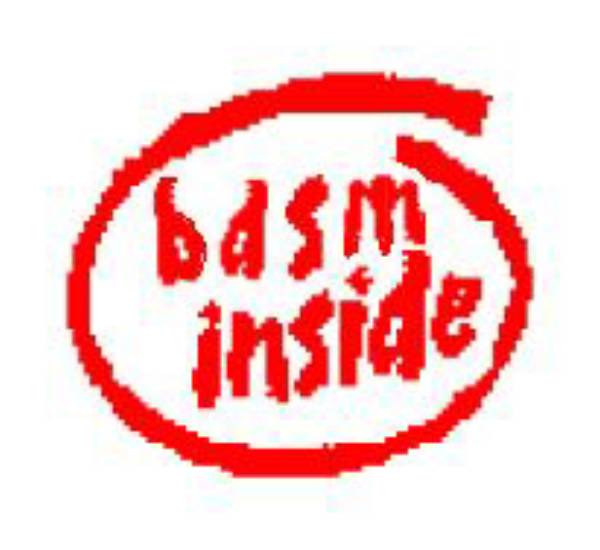 .