___________________________________________________
FAQ - 3
___________________________________________________
Concerns
____________________________________________________

____________________________________________________
What happens if I register and then I find I can't attend ?
There are no REFUNDS; but we do accept TRANSFERS (except for any Power site deposit) up until June 1.
TEASE will accept TRANSFERS (of the registration from you to someone that TEASE will accept) up until June 1.
You will be responsible to find that person yourself, and ensure they properly fill out the Registration Process - indicating they are transferring YOUR registration to them. To do a transfer ALL information of the ORIGINAL RESERVATION Must be disclosed as the new person registers the Transfer, and we will not approve it unless we get an e-mail (not Fet Life mail, or an MSN message - an ACTUAL e-mail to register@get-teased.ca with their reg number and name and name of the person they are transferring to) giving approval from the ORIGINALLY registered member.
We will not be involved in any transfers of cash, on anyone's behalf. A TRANSFER MIGHT also involve a small fee for the new person - if they do not qualify for any discount the original person was approved for.
e.g. You were approved to DM for 6 hours, but the new person (who you are transferring to) has never DM 'ed before (they will have to pay the $30 YOU would have paid in Volunteering Hours). Remember TEASE Approved any Volunteer hours, no one else.
NOTE: if you have placed a deposit to attend, and do not pay the balance by 11:59 pm May 15th - you have lost your deposit (as well as any power site payment) - it is a NON REFUNDABLE DEPOSIT.
NOTE: if you paid for a Power/Water site ($50) and later cannot attend - you CAN NOT TRANSFER the Power/Water to another person (and you loose the $50 NON-TRANSFERABLE, NON-REFUNDABLE deposit); TEASE reserves the right to re-distribute the Power site "at our discretion".
If you Transfer your Deposit to someone (prior to May 16th) and THEY fail to pay the balance by 11:59 pm May 15th; the reservation is still forfeited (based on the Deposit Method RULES).
EXAMPLE TRANSFER
Adam cannot attend and finds Bob who wishes to buy his registration.
Adam is welcome to post his registration for sale in the Fet Life TEASE Group, on the TEASE Yahoo Group, and anywhere else that allows. We do not get involved helping people find someone to sell to.
Adam may TRANSFER either a deposit type Registration (prior to 11:59pm May 15) or a full registration (by June 1). Day Passes may not be transferred.
Adam e-mails (with his reg #) to register@get-teased.ca and formally releases his registration to Bob (remember it HAS to be Adam, not whoever paid for Adam's original registration).
Adam provides to Bob his real name, nickname, and registration number (Bob will need those when he registers).
Bob goes HERE to the TEASE registration page - and registers himself.
Bob selects TRANSFER during his registration, which will drop down a new section for him to put in Adam's - real name, nickname, and registration #.
Bob ignores the amount shown (it will show whatever amount is current, but Bob gets whatever Adam's rate was), as all TRANSFERS have to MANUALLY be processed and there is no way to know when the registration takes place.
Bob must include details (such as how much he has paid to Adam) in the "notes to Staff" area at the end of the registration.
Bob MAY have to pay any difference if Adam had a discount for Volunteer hours. Bob MUST inform us if the TRANSFER includes any meal or t-shirts. Bob will have to pay extra if he wishes a meal or t-shirts that were not a part of Adam's original registration. If Adam only put a deposit on the registration, Bob is accepting the obligation to pay the Balance by the 11:59pm May 15th deadline.
What happens if my girlfriend registers , then later we break up ?
We are not involved, we WILL NOT get involved; don't bother us with this.
Each and every INDIVIDUAL registers (not you and a "date"). We will have nothing whatsoever to do with relationships or changes in relationships. Both INDIVIDUALS remain paid and fully registered; we will also not be involved in facilitating TRANSFERS either - that is up to you.
If you paid for your girlfriend's (or boyfriend's) registration - IT IS THEIRS, NOT YOURS. We will not be involved if he/she does not wish to reimburse you.
You could bring 2 tents (if really necessary you can request a different site location and we will TRY to accommodate you). Any personal issues that explode at camp risks both parties being evicted without refund - we will not allow you to dampen the enjoyment of the other 398 people. Please be adults and do not expect us to take sides; he said she said is much easier to handle by evicting both parties - than a kangaroo court. Any decision made by the Chief DM is not negotiable - evicting one, both, or neither is 100% at TEASE discretion - with NO REFUND.
If you are being hassled - do NOT participate in their BAD behavior; simply walk away and seek out the nearest TEASE Staff or Volunteer to report the incident.
We are not involved, we WILL NOT get involved; don't bother us with this.
For Registered Members - Camp site selection will occur in June; please indicate WHO you wish to camp with/near as you register (we will make NO changes once the selection is completed in early June). If you wish to change who you wish to camp with - BEFORE June 1st - (life does happen - don't worry it's quite ok) you can change that info yourself online - in the
area (username and password are a part of your confirmation e-mail),,, just select profile and change the information.
DA will not accept ANY e-mails with changes; it's do-it-yourself folks - and that means DA will be able to get the site map completed and posted with no mistakes and MUCH faster.
PLEASE NOTE: PLEASE SEND ALL CORRESPONDENCE TO register@get-teased.ca and you MUST INCLUDE YOUR REGISTRATION # (the system is sorted on reg #,, not Name - it is almost impossible to search thru hundreds of registrations). We will IGNORE all registration issues sent thru other means - such as Fet Life mail, or MSN (they bypass our Organizational system).
What is the difference between PUBLIC and PRIVATE Event ?
NOTE: this is based on a PRIVATE event IN ONTARIO CANADA (as some in the US have different laws)
TEASE is one of 2 types of BDSM events in Ontario.
One is "Public" such as a FET NIGHT (or the movies, or a bar, or a Munch), the other is "Private" such as Play Party or closed event such as TEASE (or even your home).
In recent history in Canada, it was ruled that sex CAN LEGALLY OCCUR IN A PRIVATE EVENT (it was a Swingers Event in the beautiful Canadian province of Quebec, at a private club - but applies to us as well).
Sex cannot occur at a Public Event (e.g. Fet Night, local Bar, or Park), additionally a Public Event cannot allow anything that "might" offend someone attending - like genital (or FULL) nudity.
PLEASE understand; by paying to attend TEASE you are not paying to either receive sex, nor that you WILL even see sex occur. You just have to agree that you understand that IT MIGHT happen, and IF IT DOES, you would not be OFFENDED by it. This is a PRIVATE ADULT ONLY event, that Canadian Law allows to be a little more relaxed than what you might see out at a PUBLIC bar or at the theatre.
TEASE is LEGALLY treated the same as if you and some guests were partying in your home (should you live in Ontario Canada that is).
We have a PRIVATE CAMP GROUND, with 24 hour Gate Security. NO ONE GETS IN WITHOUT a wrist band (so if mom is dropping you off, she won't be getting past the gate - so be aware of that).
NO GUESTS ARE ALLOWED TO VISIT YOU AT CAMP - PERIOD.
For our American friends; breast nudity is 100% LEGAL in Canada (Damn I am glad I am a Canadian !). Also for our American friends (as some US states outlaw this); consensual "assault" is LEGAL in Canada (although you can not consent to "assault causing bodily harm").
As a "Private" event ~ TEASE legally has conditions needed to be respected for the event to continue to be considered private.
The conditions TEASE adheres to, to be considered PRIVATE are;
1/ A private pre-established guest list - This is why we WILL NOT sell Day Passes at the gate or allow people to bring "guests" onto the camp.
2/ A signed waiver listing pre-knowledge of the Event Rules as a condition of attendance at that event; such a condition eliminates a person having ANY possibility of claiming they were "surprised and offended" by some thing or act they "did not expect to see". In fact, the more I put in this FAQ, the less someone can say they were "surprised" eh?
Not a requirement of being considered PRIVATE in Ontario, but VERY important to us all AS TEASE IS A PRIVATE EVENT; is the confidentiality portion of the WAIVER. The Waiver sets as conditions of attendance - that the person signing agrees to keep all people, conversations, and events witnessed at TEASE - in CONFIDENCE. Should you later decide to write an article (I don't care if you get paid or not) or post to a list, if you list ANY specifics (quotes, names, details), expect to receive a permanent lifetime BANN from TEASE and potentially any Affiliated Event (DAL, KNaNO, Club 13). Also expect such a person's dishonourable actions to become well known to any and all other Event Organizers near and far. This will be enforced on a case by case basis, with the penalty increasing based on the harm the offender causes (outing a person to the public or their family for example). The decision, and severity of any decision, is the exclusive right of TEASE as a PRIVATE event (you don't get a vote, and it wont be up for public opinion to decide).
Feel free to say, you didn't have a good time, or you thought the equipment was awesome, or there was some great outfits, or you thought the Host has a big nose. Opinion is ok, details, names, or quotes are not.
If you Blog, it is FINE - but ONLY if you have the permission to name your friend who let you spank him/her (if you have permission there is NO breach of confidentiality). If you Blog, it is FINE to talk about the event, or what YOU did, or what YOU learned, or any detail that was specifically listed on this web site - just don't list names or specifics that are OTHER peoples details (without their specific permission).
Remember, what you learn at a Workshop becomes your knowledge, you don't need to repeat conversations or quote someone to use it.
Will I be arrested for attending TEASE ?
NO !!!!!
TEASE is run strictly within the Laws of Canada and you will not be arrested for attending. TEASE Event Rules as well as our enforcement of said Rules are directly involved in ENSURING nothing illegal is allowed to occur at TEASE. As a "Private" Event in Ontario Canada, Attendees may be nude (except during the day up front within viewing distance of the road), enjoy themselves (and each other - consensually), and feel comfortable in the safe and free expression of their kinkier side.
Although certainly not "normal", certainly "Alternative"; at Tease we will be in a 5 day bubble of BDSM FREEDOM.
IF, while at TEASE you break the law (driving impaired, drugs, assault, etc) ,,, we will actually call the police and have you removed - we will not allow YOU to jeopardize the fun of the other 300 law abiding people - OR jeopardize our relationship with the Camp Owner.
NO , but it sure is fun to.
Attendees may stay at a Hotel, at THEIR own cost- and is not a part of the TEASE registration fee.
There are also several LOVELY Bed & Breakfasts in the area (some with a view of the lake). We will not be providing information on these - they are for you to find.
Attendees are free to make any arrangements they wish; TEASE will not be involved with making any reservations or responsible for anything happens at any Hotel.
In the Barrie location we do not have a hotel that we recomend; attendees have to make any arangments or hotel searches themselves.
Do I get to decide who I camp with ?
Kinda.
1- In your tent - ABSOLUTELY.
2 - If you have allot of friends who also request to camp with you and the site becomes FULL - ABSOLUTELY. Any spill-over we will do our best to place them on an ADJOINING site (or as close as we can - the later the request, the harder it will be to try to fulfill).
3 - If there is more room on your site (remember most of the sites are HUGE), we will be assigning others - no one owns a camp site.
This is going to be a fun event, and I think one of the GOOD things is group camp sites, not individual camp sites. Meeting new people, and making new friends will be a very fond memory of TEASE . Group Camp sites makes meeting new people EASY - especially for shy people (like Dark Angel).
DA has been allowed input to the set-up and layout of the new camp site, but the Owners wish to continue with the "group camp sites" structure they have utilized for the 30 years Country Camping has been in operation (working with TEASE since 2006).
Remember that this camp is set up to handle huge party weekends, and most of the sites are larger than regular camp sites that we are used to. These are Group Camp Sites - NOT Individual Camp Sites.
I must emphasize - No one "owns" a camp site. Also you will - 90% - be guarantied - NOT get the same campsite from year to year.
On the new camp, the sites are ALL of a more consistent size,,, averaging 100' x 100' to 150' x 150' each (room for 6 to 12 tents comfortable) - so look for some camping buddies, but EXPECT other tents to be assigned to your camp site.
For grouping requests - ALL need to indicate who they are camping with as they register so we can keep it straight. Tell us who is in your tent, and who is in other tents on your camp site. Tell us if you plan on bringing an eating tent (WE DO NOT GUARENTEE EXTRA ROOM FOR EXTRA TENTS, SUCH AS EATING TENTS) so we can adequately allow you room. We will not be accepting ANY camp site swapping after June 1stt, of the year.
PLEASE NOTE; PERSONAL TENTS HAVE FIRST PRIORITY ON CAMP SITES,,,, EATING OR STORAGE TENTS ARE ONLY ALLOWED AFTER ALL OTHER SLEEPING/PERSONAL TENTS ARE SET-UP AND ARE NOT GUARANTEED SPACE.
The "Site Map" page will give you an idea of where the sites are located on the camp grounds; the new map also gives a good idea of the size of each camp site.
For Registered Members - Camp site selection will occur in June; please indicate WHO you wish to camp with/near as you register (we will make NO changes once the selection is completed in early June). If you wish to change who you wish to camp with - BEFORE June 1st - (life does happen - don't worry it's quite ok) you can change that info yourself online - in the
How come you aren't providing meals ?
We are - On registration,,, you can select the Thursday night dinner (steak, chicken, or vegetarian) - which will be cooked by the Camp Staff, and served (buffet style) in the big top tent on the front green. If you do not select the Camp Dinner at registration - you can add it on later but for a higher price (that adds manual registration work on an automatic system).
For the rest of TEASE I recommend people make arrangements to have a few "pot-luck" group meals (share the work). If there are 6 other couples on our site - and this is exactly what we are doing.
We also have permission to provide a LIGHT Continental Breakfast - Monday from 9:30 am till 10:00 am; coffee, muffins, croissants, fruit - kind of thing. This is so we can all get together one more time to say goodbye, get in a few last hugs, and maybe exchange e-mails or phone numbers (if we are lucky); till supplies last.
Have you "saved" any powered sites for those who need them for "Medical Reasons" ?
No.
Sorry, there are no sites set aside - first come first serve.
BUT - The Camp Owner has offered the Office Fridge for anyone who has PROPERLY LABELLED PRESCRIPTION medication - so they can store any medication that MUST be refrigerated (like some insulin medication) - in the Camp Office Fridge. This is just one more example of how the Camp Owner has opened up their home for us - lets make sure they know we are honoured by their openness and friendliness towards us sick twisted kinky freaks.
If you e-mail to say you can only attend if you are given a Powered site (after they are all booked) - we will miss you.
ALSO - there are power outlets available up front in the social area if you need to charge items (we will not be responsible for watching them for you).
What happens if we don't get along with those camping on the same site as us ?
Please do not bother us with this, we won't be involved - We are all adults (check the rules - it says so).
You deal with it - the camp sites are HUGE, you will have the space you need, just be respectful and cordial. With the space you will have, you will not need to be in each others hair.
Please do not bother us with this, we won't be involved - if it escalates, we are more than likely to boot both offenders out with no refund. We have no intention of playing camp site bingo because someone cannot act like an adult. Make sure you don't camp together next year. This also goes for relationships that might end at or immediately before camp.
To prevent this worst case scenario chat away on the TEASE PRIVATE Yahoo campers e-list and get to know your fellow campers (that is EXACTLY what the list is for). Chat with those who seem to click with you, and talk together about camping with each other. Remember we will accept camping requests (not camp sites, but WHO you camp with) up until June 1 when the camp sites will be decided on and fixed in STONE.
Please do not bother us with this, we won't be involved - We are all adults (check the rules - it says so).
_______________________________
Caution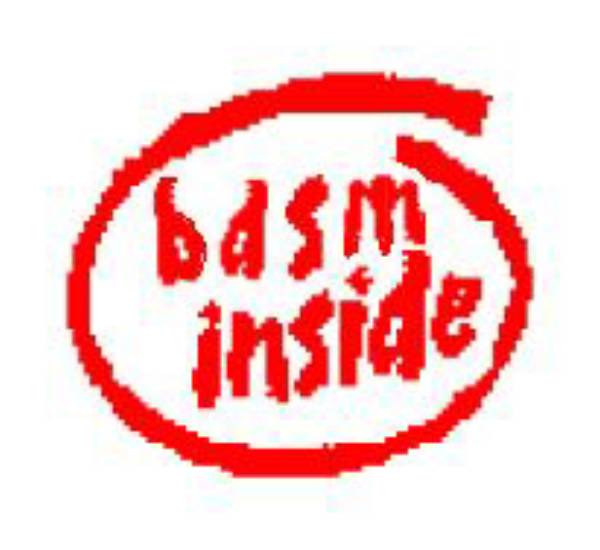 .