___________________________________________________
FAQ - 4
___________________________________________________
Scheduled Activities
____________________________________________________

____________________________________________________
What planned activities will TEASE have ?
TONS !
So far we plan on;
101 Workshops (Thursday and Friday)

201 ~ 301 Workshops (Saturday and Sunday - early morning till late afternoon)

BDSM Vendor's Market

Demos

Socials

Play Parties (2 separate main play areas)
- One night in the play area will involve a LIVE Drumming Circle (if you have ever PLAYED to the music of a Drumming Circle you KNOW how wild and PRIMAL this play can be !!!!!!!!!!!!!!!!!!!!!!!!!!!!!!). People are encouraged to bring their drums and join in this GROUP event - led by an experienced Drummer (very experienced in LIVE playing FOR BDSM Play). People are also encouraged to PLAY during this time - it is AWESOME.
also planned are Special Events such as:
and others TBA as our sick and perverted minds think of them; keep your eye on the Daily Schedule Page.
We are also looking for a few good people to help us offer a few other special interest activities - that was how our FAMOUS "HIGH TEA" 07, 08, and 09, started.
Lets face it people,,,, we have ROOM for you to enjoy the kink or flavour of YOUR interest. If we can help it happen, let us know and it will become a part of TEASE; of course you will have to help your interest happen.
Does TEASE have non-scheduled activities available ?
LOTS !
Other things that are available for FREE are - a pool, a social deck, as well as some nice local tourist sites.
TEASE is also just minutes from Wasaga Beach, with many lovely local Ontario Canada historical sites as well as nearby shopping locations. TEASE is just a short Drive from Barrie Ontario, as well as just and hour from Toronto Ontario - both HUGE tourist locations you might wish to research to include in your visit if you are from further a field.
Barrie - http://www.tourismbarrie.com Toronto - http://www.toronto.com/
What can we expect for TEASE Workshops ?
Interesting ones !!! The TEASE Workshops are on 2 "tracks" - #1 BDSM Play, and #2 Relationships/Lifestyle/Spirituality
We plan for the few Thursday/Friday Workshops to be introductory 101 types, and the Saturday/Sunday main Workshop Schedule to be in the 201 and 301 ranges.
What we have is 2 partial days, and 2 FULL (8 Workshops each on Saturday and Sunday) days jam packed from early morning till late afternoon - of Educational Workshops with presenters from near and far. Expect there to be round table discussions, interactive, as well as hands on types of Educational Workshops. Topics have had a WIDE ranged such as - BDSM Spirituality, Psychological Play, Perversion, Switch Round-table, Dom Round-table, submission Round-table, Techniques, Relationship issues, Erotic Photography, Pole Dancing, Belly Dancing, Cutting, Bondage, Suspension, Poly Families, Risk Management, D/s Relationships, Leather Lifestyle, CBT, Piercing, Japanese Rope Art, and many many many many many more ; there should be something there for everyone to learn and grow.
We have a FULL slot of Workshops over 4 days; check out the full SCHEDULE of events page for the Workshop listing. If you have a Workshop idea, or would like to present a Workshop for TEASE, please e-mail Dark Angel at info@get-teased.ca (prior to September of the previous year) before the roster is full-up and remember,,, we are focusing on mostly 201 and 301 level Workshops for TEASE.
Please bring a camp chair to the workshop, or expect to stand or sit on the grass (or a blanket to sit/kneel on the grass). Please note (especially for the Headliner Workshops) lounge chairs and large blankets (laying stretched out on the ground) on the ground are discouraged due to space. If a Workshop is crowded; those who bring a lounge chair (a laying chair or one with a built in foot stool - i.e. one that takes up excessive room) will be asked to remove the lounge chair and come back with a regular size chair.
Yes.
Vending, as well as FULL Attendees; all register with the same Automatic Registration System
WE DO NOT HAVE A CASH MACHINE AT CAMP - so BRING CASH
We plan for there to be a BDSM Vendor's Market style vending area for all to shop to their hearts delight at the same time as the Workshops are running (so 2 days) Saturday AND Sunday. Vendors (who must be also a FULL ATtendee), for a very small fee.
Vendor Upgrade - $35 (on top of your Registration as a Camper) gives you 2 days of Vending along with all camping activities

Vend Only - NO LONGER AVAILABLE

Day Pass - NO LONGER AVAILABLE
There will be NO additions available, Vendors much supply their own tent and tables.
The Vendor Village area will be in CLOSE proximity to the Workshop tents - to both isolate possible LOUD Workshops from each other - as well as give it a medieval fair feeling. You get to window shop as you go from one Workshop to the next.
Vendors who wish or need power are required to bring their OWN.
Those who wish to Vend, please e-mail Dark Angel at info@get-teased.ca with a description of your products, if you are interested in vending, camping & vending, or vending day pass. You will be put on the list and informed ASAP on the details (they are still being formed by the Vendor Coordinator).
The Xploratorium is what makes TEASE a STRUCTURED Educational event,,,, what sets it apart, and what makes TEASE such an amazing opportunity. Come to the Xploratorium, try one or all of the 10 ~ 15 types of play - then decide (based on your likes and dislikes) which Workshops you wish to attend. In other words - you get to SAMPLE,, then Purchase (or start your education on THAT type of play). Dark Angel recommends everyone try all activities (Dominants, submissives, and Switches), in the safe environment - and see what happens.
Similar to Xploratorium's found at some major US Events; An Xploratorium is a location (tent or outside play area in our case) where Volunteers who are skilled at certain types of play or disciplines will be available at listed times.
You will be able to find something you are interested in (but maybe your partner is not skilled at yet), and get to experience it.
Sessions might last from 10 to 15 minutes - it depends on the Volunteer, the type of play, and the line up waiting to feel that same sensation.
A few examples;
If you have always wanted to be pierced (even one needle - just to feel it); sign up on the Piercing list and be there for that time slot.

If you have ever wanted to try on a full Pony harness ; sign up to the Pony List and be at the Xploratorium when that is scheduled.

If you always wanted to experience fire play.

If you are curious as to what a single tail feels like on your back.

If you were curious as to how being mummified in saran wrap would feel like.

If you wanted to feel something specific not already thought of; please e-mail and suggest it.
This is not a Workshop, and you ARE NOT going to be receiving instruction,,,,, you will just get that rare chance to FEEL it. You also will not be receiving a full scene - so don't expect to.
DOMINANTS may SILENTLY watch, but NOT participate, or expect instruction (Doms may participate individually IF they wish to FEEL the sensations from the Volunteer, just the same as a participating sub or sWiTcH).
We will be looking for Skilled Players who have specific skills and who wish to share their talents. We are also looking to see what people would LIKE to see listed for the TEASE Xploratorium.
The Skilled Players will be reimbursed for any supplies needed (such as needles), just let us know what you need, maybe we can purchase it and bring it to camp for you. Skilled Players who Volunteer for the Xploratorium will not receive a discount for their play (damn, wouldn't that be nice - paid to play); it is just a way to share your skills with truly curious and appreciative people.
please e-mail Dark Angel at info@get-teased.ca
Will there be any BDSM DEMO's ?
YES !!
We are planning on at least ONE Demo per day - especially including some night specialty fire demos rarely seen before in SW Ontario. We are also planning to hold a Fire Drumming Circle for those who are interested in Drumming OR playing during Live Drumming, as well there is a suspension bondage Demo also in the planning stages. Volunteers who would like to Perform a Demo - please e-mail Dark Angel
_______________________________
Caution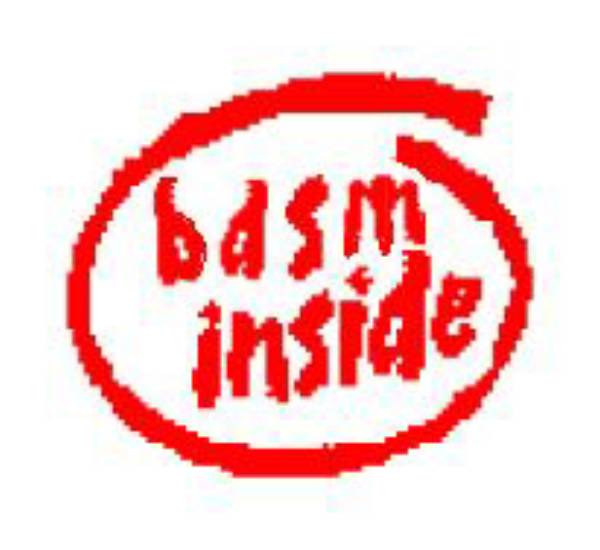 .