___________________________________________________
FAQ - 8
___________________________________________________
Extras
____________________________________________________

____________________________________________________
Does TEASE have a discussion group ?
Yes, 3 actually but; ONLY those who have registered (paid) will be accepted for membership can read or participate in 2 out of the 3.
The TEASE discussion list is LIVE - but TEASE members have more options - we still have a PRIVATE Yahoo Group,,, but now we ALSO have our OWN PRIVATE TEASE Members only Website (with Live Chat). You can put up pictures, write threads, follow topics, private message other members, as well as a Live Chat option (you have to download and register for AOL Chat - details in the Members area).
Registered and Paid Members for TEASE can access the TEASE PRIVATE Members area by clicking on this button; Members "user name" and "password" for the members only website, are in your confirmation e-mails
In the PRIVATE Members Area you can; send messages to other Members, post in discussions to the entire group, post personal pics of yourself, as well as change your personal registration data (like nickname, e-mail, address, as well as who you wish to camp with, who do you wish to camp far away from). To sign in the members area you have to have registered; your user name and password are part of the automated e-mail response you receive after registration. The Username and Password are "enabled" once the registration system shows you have paid for your registration (it is all connected together and run by a company from the US). To sign up for the Yahoo discussion e-group, just follow the directions on your confirmation e-mail.
We also have a
- but anyone can read and post there (so NO PRIVATE STUFF IS ALLOWED there)
Both private lists will be to discuss ideas, plan scenes, troll for play, troll for lunch (LOL), chat with, and get to know other attendees (we will be having people from far far away), as well as a way to pass on announcements to attendees. This list will not be for anything else but we who are attending TEASE (the FET LIFE Group) is just for general non-private chatting and discussion stuff.
NO SPAM, NO OTHER EVENTS, NOTHING BUT TEASE (DA doesn't even post HIS own events there).
Sadly with the move to the Barrie venue,,, we are unable to provide Hot Tubs for TEASE.
________________________________________
What Medical Services does TEASE provide ?
ZERO !!!!
TEASE provides NO "MEDICAL SERVICE" whatsoever - we cannot in Canada unless we wish to hire a licensed Doctor and get malpractice insurance.
Our Medical Coordinator (who is NOT a doctor) is the person certified to; put a band aid on your boo boo, or the person who gives you first aid until the ambulance arrives. She will be carrying a radio at all times at camp, please say hello to her, she is a very nice person.
DO NOT COME TO MEDICAL looking for supplies for medical play or aftercare supplies. For example; If you do a branding, or piercing and do not have disinfectant or polysporan - YOU ARE BEING IRRESPONCIBLE to your sub. Do not expect TEASE to pay for or supply equipment/supplies you should have to do the type of play you plan to do.
Anything occurring that goes past First Aid (Band-Aid) at TEASE will be sent to a local Hospital for proper treatment. We hope this is not necessary - thus we are planning in case of emergencies, so that TEASE is a safe event for all.
Proper planning prevents piss poor performance.
TEASE will NOT provide supplies for medical scenes (gloves, scalpels, needles, disinfectant, etc.) or aftercare supplies (disinfectant, blankets, etc.) - but will provide a sharps container for safe sharps disposal in the Mash Tent Medical scene area. Supplies for a scene or aftercare are the responsibility of the players.
Wood cost $10 for a large bag (2009 prices)
Ice - no Ice available AT camp, but you can get it 10 min down the road at a little town.
At TEASE 2007 (the first TEASE); DA had to patrol nightly and put out several unattended fires (one twice, they had so much hot coals), this was exhausting and quite dangerous (2007 was very dry).
Starting in 2008; DA announced that he was not going around at 3 am putting out your camp fire - instead DA he was going around with a bull horn,,, to wake YOU up to put out your own camp fire (I am sure your neighbors will blame YOU for them getting rudely awoken too). Funny enough; since 2008 not a single camper had to be woken up by DA in this fashion (he has been quite disappointed).
Can I Blog about my stay at TEASE ?
Yes, BUT;
Feel free to say, you didn't have a good time, or you thought the equipment was awesome, or there was some great outfits, or you thought the Host has a big nose. Opinion is ok, details, names, or quotes are not.
If you Blog, it is FINE if you have the permission to name your friend who let you spank him/her (if you have permission there is NO breach of confidentiality). If you Blog, it is FINE to talk about the event, or what YOU did, or what YOU learned, or any detail that was specifically listed on this web site - just don't list names or specifics that are OTHER peoples details (without their specific permission).
Remember, what you learn at a Workshop becomes your knowledge, you don't need to repeat conversations or quote someone to use it.
Not a requirement of being considered PRIVATE in Ontario, but VERY important to us all AS TEASE IS A PRIVATE EVENT; is the confidentiality portion of the WAIVER. The Waiver sets as conditions of attendance - that the person signing agrees to keep all people, conversations, and events witnessed at TEASE - in CONFIDENCE. Should you later decide to write an article (I don't care if you get paid or not) or post to a list, if you list ANY specifics (quotes, names, details), expect to receive a permanent lifetime BANN from TEASE and potentially any Affiliated Event (DAL, KNaNO, Club 13). Also expect such a person's dishonorable actions to become well known to any and all other Event Organizers near and far. This will be enforced on a case by case basis, with the penalty increasing based on the harm the offender causes (outing a person to the public or their family for example). The decision, and severity of any decision, is the exclusive right of TEASE (you don't get a vote, it won't be up for public opinion to decide).
Yes you can Blog, but if there is anything you blog about that is of another person - you had better have THEIR permission.
Does anything interesting happen close to TEASE ?
LOTS !
Sight seeing in Barrie (20 min away from Camp), as well we are just a short drive from Wasaga beach, various sights, restaurants, shopping, as well as Toronto
The new Campgrounds (2011) is less than a 20 drive to Wasaga Beach..
How do I find out what the forecast is ?
Before coming to camp - check the "Barrie Ontario" forecast at the following Web Site:
http://www.theweathernetwork.com
Can I get the SAME Camp Site for TEASE next year ?
No
All Camp Sites are thrown open each year; If you liked your camp site, let us know, but don't expect or demand to be assigned there again.
FOR EXAMPLE: If you camped with 8 friends in 08, but are only going to be with 4 friends in 09; your group will be placed on a GROUP SITE sized for your group (as best we can). Conversely, if you were with 3 people in 08, but have a group of 12 in 09; we obviously would be placing you on a larger GROUP SITE. The sites are a more uniform size starting in 2010 - but we still do not guaranty that.
Also - do not expect to get a private camp site - the chances are 105% against you (there are no small camp sites at the new venue).
These are Group Camp Sites - NOT Individual Camp Sites. No one "owns" a camp site. No one decides who camps on "their" camp site.
When will Reservations open for the next TEASE ?
We always give TEASE members first crack at registering for the next year - and those who actually pay at camp for the next TEASE get to register even sooner; at TEASE, starting Saturday around noon, members can pay cash for the next year. Actual registration is still online and powered sites are awarded based on the ONLINE registration time stamp.
Reservation prices for 2010 will be going up prior to 2012 - to directly reflect the EXACT increase we received for 2012 (should there be one).
AT TEASE (for the next year) - we take cash (no cheques, no credit cards, no credit) at TEASE 2011 for TEASE 2012, and those who do pay at 2011 get to register a week earlier (better chance for the available Powered Sites). If you are not on the list who paid AT 2011, your registration will be deleted.
Those who pay AT 2011 still have to register ONLINE on the TEASE Registration System.
open 6pm August 1, for those who paid at the previous TEASE
open 6pm August 8, for those who attended the previous TEASE
open 6pm August 15, for all others
WOW I have never seen such open and thorough FAQ about an event - why so open ?
Communication is VERY important - we hope you appreciated our open and frank replies to these questions.
We want EVERYONE to be fully informed and totally happy during their stay at TEASE. Some minor things might change during the evolution of TEASE, but our goal is to plan early and then just carry thru with the plan as best we can.
DA is a firm believer in open and frank communication - it VERY much makes for a better event. DA has been running large events for over 2 decades (it started with renting 5 school busses and taking 250 high school students from Windsor Ontario Canada - to Cedar Point Sandusky Ohio when he was 18 years old), and large BDSM Community Events for about the past 9 years (he still holds a grudge against those responsible for originally conning him into that).
Yes we might scare away a few; but just like negotiating play with someone for the first time - cover all the bases and everyone has fun. Skimp on the details and people can be hurt.
DA also has a reputation for being firm and fair on his rules. Friend or Stranger are treated the same, with respect, and as an equal - but the rules are the rules - PERIOD.
_______________________________
Caution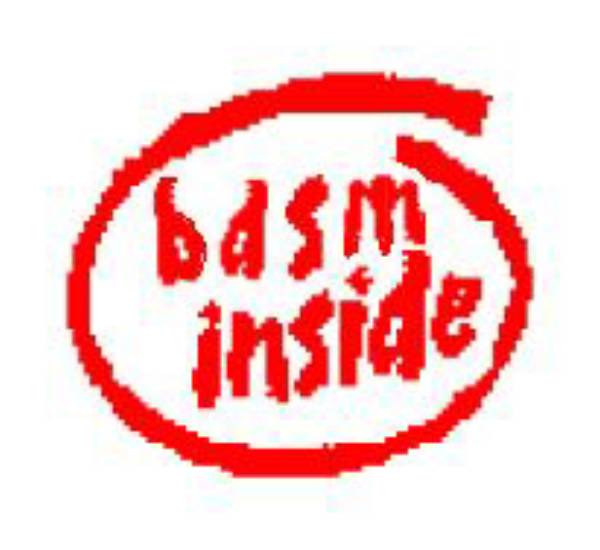 .