___________________________________________________
SPONSORS
___________________________________________________
We would like to thank our Sponsors for making the Dark Side possible.
We are open for new Sponsors as well as advertisers who wish to arange advertising to help support the Podcast. Please feel free to open communication by e-mailing your request to us at

TEASE 2010

Over thirty years of experience and my fully-equipped manufacturing studio ensure expert craftsmanship for your fetish and kink jewelry.
I am dedicated to providing jewellery of a fine quality.
My products are created with care and skill and are comparable with jewelry found in the finest of jewellery stores.

A dash of my kink added to my skills as a goldsmith produces fine jewelry for kink-minded people
________________________________________

Chateau Sauble
where fantasy IS reality.
INTRODUCING.......CHATEAU SAUBLE (Sauble's naughty little secret)
a Bed, Breakfast and Dungeon; presented to you by your Hosts, Brad and Judy Coddington.
Located in the town of Sauble Beach, which is on the pristine shores of Lake Huron, in the very beautiful Bruce Peninsula. Chateau Sauble is a short jaunt to the beach itself.
---
The Dark Side is NOT a commercial venue, but we are certainly ok with a bit of cash to help the show keep on going; Advertisers or those wishing to Sponsor a show - are welcome to contact us to discuss rates by clicking on the e-mail link below. Listeners who wish to donate to help pay the bills, please click on the Donate button near the top.
E-mail - at: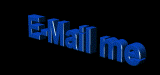 We are also open to be syndicated to other media
---
--------------------------------
SPONSORS
--------------------------------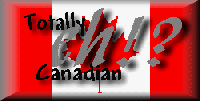 TEASE is an ANNUAL Pan-Sexual, Pan-Kink, outdoor Canadian Alternative Lifestyle Educational Camping Convention.
---
--------------------------------
ADVERTISERS
--------------------------------
Coming soon
---
--------------------------------
SYNDICATION
--------------------------------
Coming eventually
_____________________
Caution